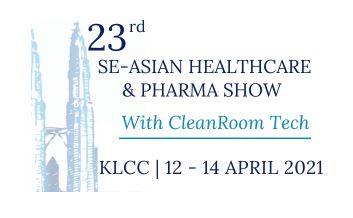 The Largest Exhibition for the Medical Industry.
– South East Asian Healthcare & Pharma Show is an international event focusing on the overall development of Pharmaceutical and medical industries in order to promote a healthy lifestyle worldwide.
The event aims at increasing the overall domestic production along with the active participation of all stakeholders. The event supports by promoting all pharma and medical industry products and equipment to be made using the latest technologies and inventions and manufactured using industries.
Healthcare: Medical Equipment, Hospital Supplies / Consumables, Diagnosis-Laboratory, Rehab-Physical Therapy, Emergency Rescue, Hospital IT, Services-Building Maintenance. Clean room tech.
Pharma: Pharmaceuticals, Biotechnology.
Medical Beauty Wellness: Herbs, Fitness-Wellness Therapy.