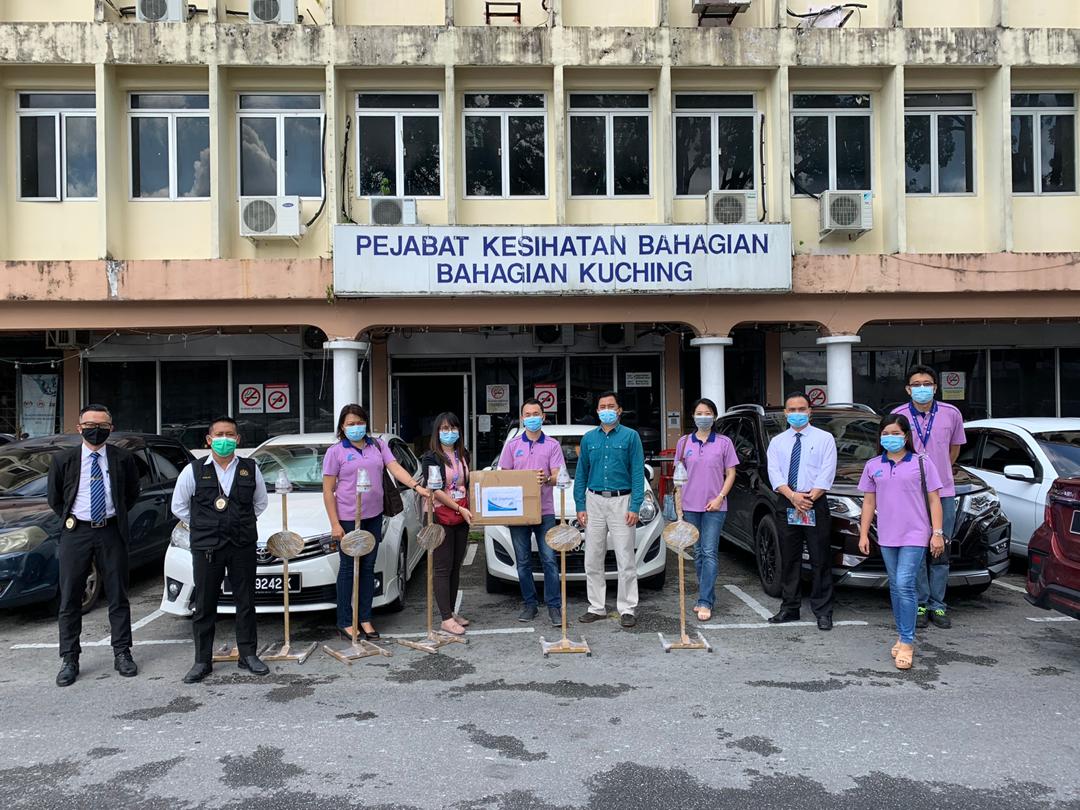 The largest integrated colour line in East Malaysia, ASTEEL Group, applauds the efforts by the Ministry of Health (MOH) to safeguard the livelihoods of vulnerable communities impacted by the COVID-19 pandemic.
In support of the Government's efforts, ASTEEL Group donated 2,000 face masks and 8 stands of hand sanitizers to help medical frontliners safeguard the lives of vulnerable communities.
The contribution was made today at MOH's Health Office (Kuching Division) (also known as Jabatan Kesihatan Negeri Sarawak).
"This contribution is a gesture of our goodwill and immense gratitude and appreciation to frontline medical staff who are tirelessly working to serve and protect our communities.
"We are deeply humbled by the invaluable dedication, efforts, and immense sacrifices of our health workers." ASTEEL's Group Managing Director Dato' Sri Victor Hii Lu Thian, said.
ASTEEL continues to do its best to minimise and to curb the spread of the coronavirus while supporting the continued safety and well-being of its employees, customers, and the communities it serves.