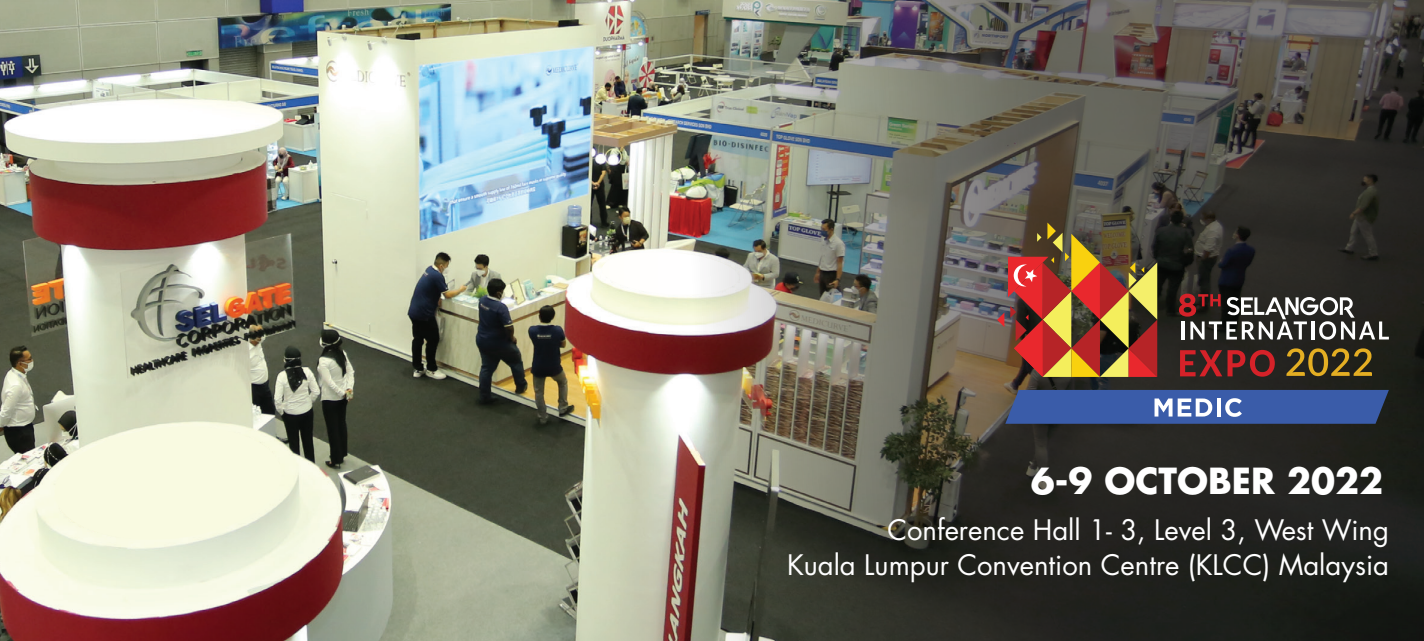 Continuing from the resounding success of the inaugural SIE (Medic) 2021 held in 2021, this exclusive industry exhibition is back from 6th to 9th October 2022 and it will further bring together industry-leading players and experts under one unique platform.
SIE (Medic) 2022 is an industry trade exhibition held alongside Selangor International Business Summit 2022, a business event initiated by Selangor State Government and powered up by Invest Selangor Berhad which hosts multiple industry events under one roof.
This exhibition offers industry players to converge, interact, and explore the latest technology, innovation, and current business trends in the field of medicine life science and biotechnology, medical & healthcare
Why You Should Participate in SIE (MEDIC) 2022?
Platform to explore the latest technologies, trends, and business opportunities
Leading industry event hosted and fully supported by the Selangor State Government
Access to 5,000 industry professionals exclusively invited to the event
Expand your business through the event's B2B program.
Who Should Visit?
Hospital and medical institution professionals
Purchasers and suppliers of medical equipment raw materials, components, accessories, software product
Universities and research institutions
Government agencies and associations
We are delighted to announce MyMedicNews is the media partner for this event.
Click HERE to get more details of the event.
-
In accordance with Medical Device Authority (MDA Malaysia Ministry of Health, Malaysia), MyMedicNews serves as the leading online media in the medical device industry for Malaysia and the ASEAN region. We provide a creative one-stop web portal to deliver the latest news and product development in the medical device industry. Through our portal, key industry players can deliver business information, product, and services effectively to relevant target audience.
Disclaimer: All content is for informational or educational purposes only, and does not substitute professional medical advice or consultations with healthcare professionals. Medical device advertisements and their content are intended for Healthcare Professionals only. More information related to Malaysia medical device news, products, registration, and regulations is available on Medical Device Authority