Getz Healthcare recently participated in the Malaysian Orthopaedics Association in Persada, Johor. The event was well attended by over 1070 key users in the Orthopedics and Spine Deparment from all over Malaysia. Together with Getz Healthcare team, Mr. Izumi San from MIZUHO OSI also joined our Exhibition Booth for the 3 days.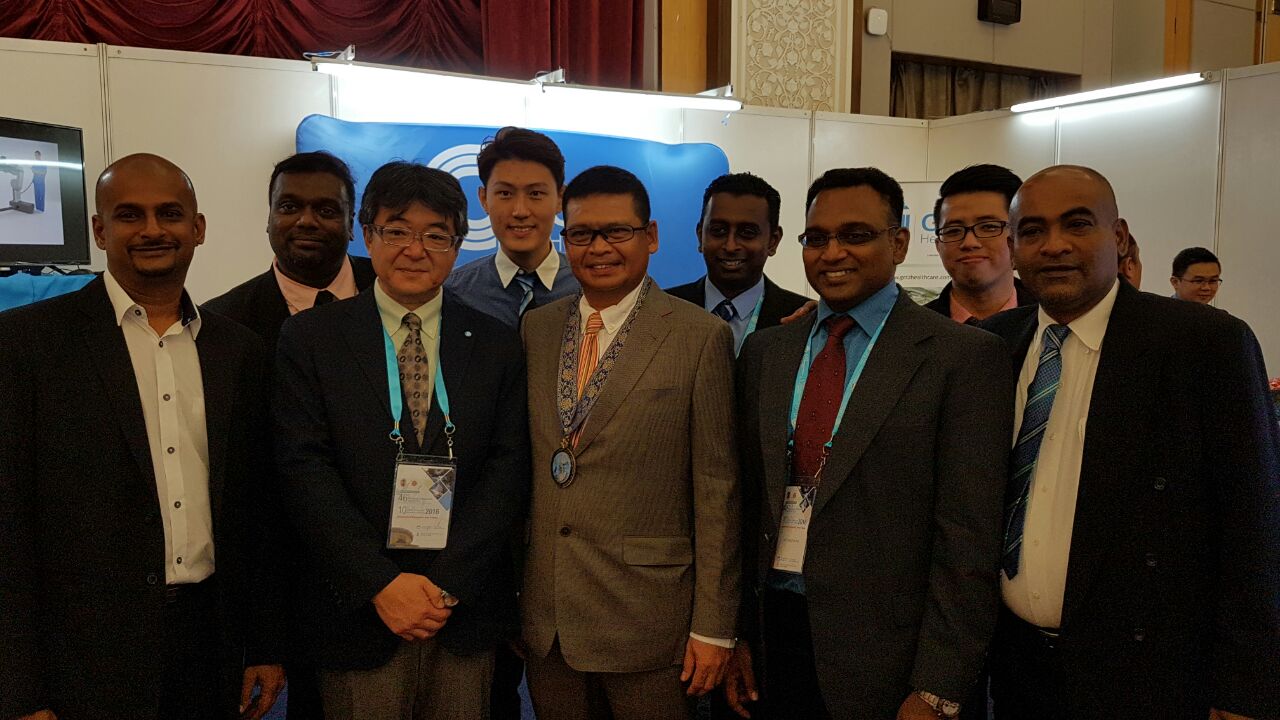 The main highlight of the event was the launch of our two new MIZUHO OSI spinal surgery tables - PRO AXIS and TRIOS.
The ProAxis Surgical Table provides advanced surgical positioning with revolutionary hinge technology that is designed to support the biomechanical aspects of spinal and imaging procedures.
The Trios Surgical Table brings enhanced functionality to the original spinal platform used worldwide (know as Jackson Table) featuring powered floor locks, a unique table top mounting interface, and a streamlined 180 degree rotation mechanism.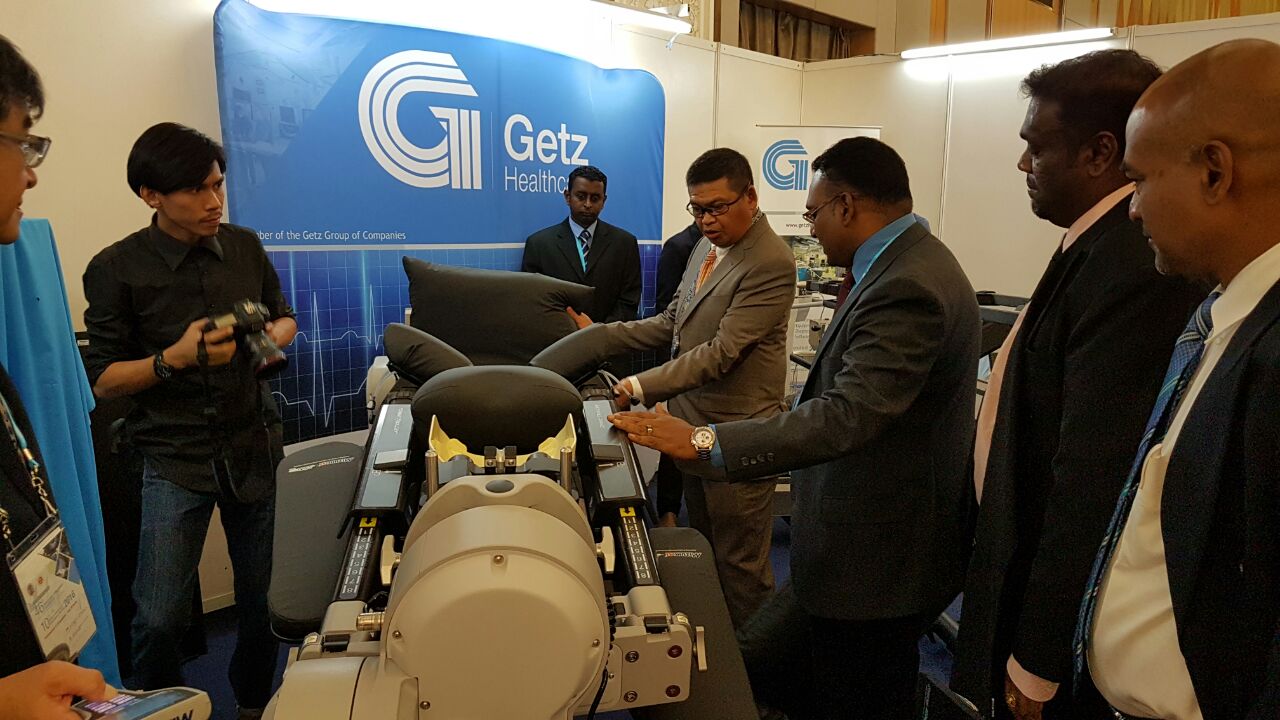 The table was launched by the Country Head and President of Orthopaedic Association – Dato' Dr Badrul Shah Badaruddin.
According to Dato Dr. Badrul, "The Pro Axis Surgical Table has advanced and improved features compared to the existing Mizuho Osi Spinal Table I am currently using. I am also impressed with the unique feature of the table that can perform flex and reflex positioning during the surgery".
Many other key participants were then invited to try and operate the system and almost everyone was dazed with its ease of use and the technology embedded in the table.
Besides the spine surgery table, Getz Healthcare also introduced the new Electrosurgical Unit (ESU) from EMED. EMED offers an extensive range of high quality electrosurgical units fully equipped with accessories and surgical instruments. EMED conducts research and integrate emerging technologies from a number of different fields – mechanical, electronic, computer engineering and system design – into the electrosurgical world.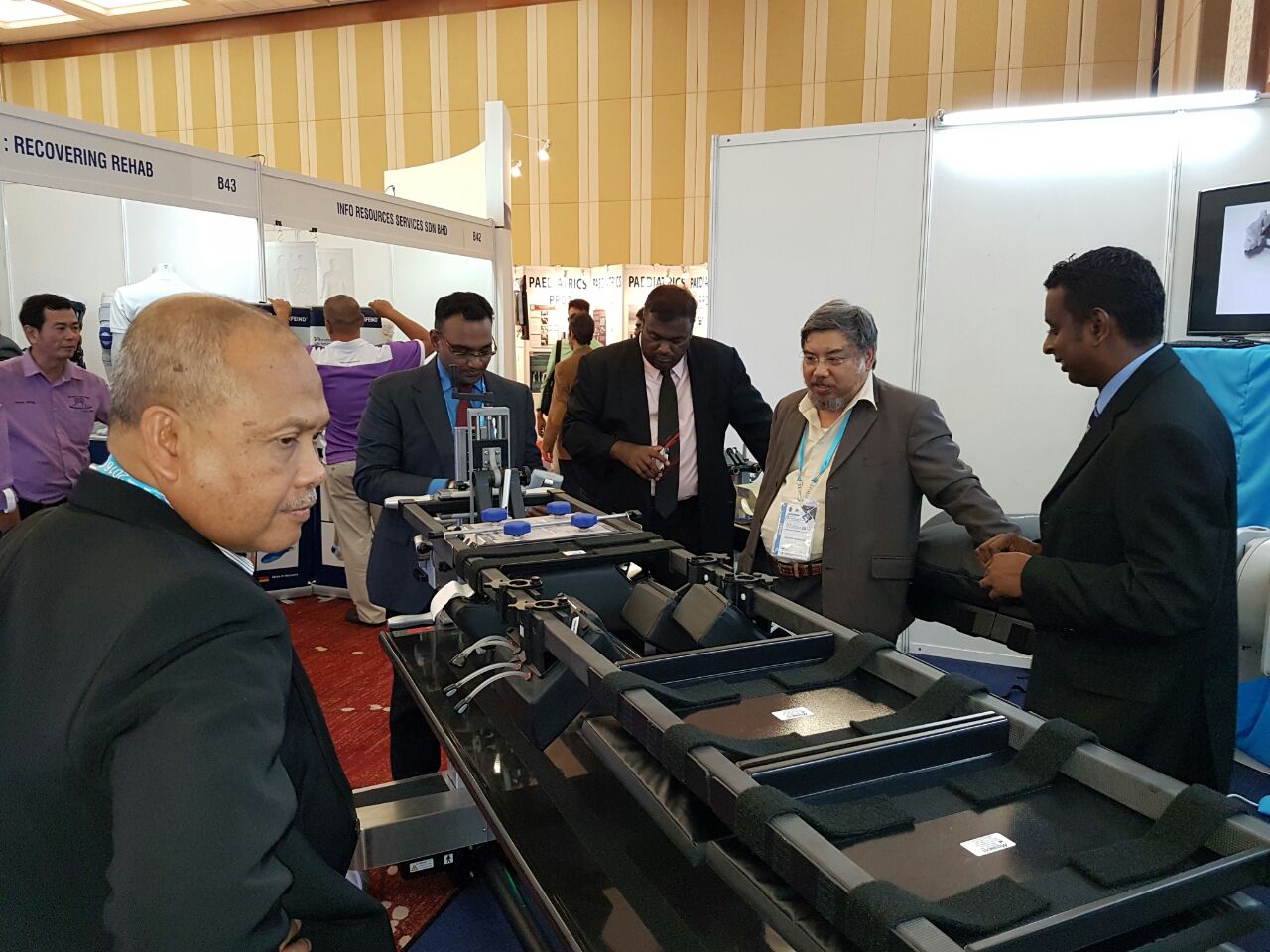 In addition to this, Getz Healthcare also showcased our Premium MYLAB TWICE Ultrasound System from ESAOTE, OR 5 & RADIALSPEC Orthopedic Shockwave Therapy System from MEDISPEC, and also POLYMEM advanced wound care dressings.
In summary, it was an excellent and successful show which marks another milestone in Getz Healthcare to introduce and deliver state – of – the – art technology in Malaysian Healthcare Industry, in line with our tagline of bringing in Global Innovations and delivered with the support of Local Expertise.