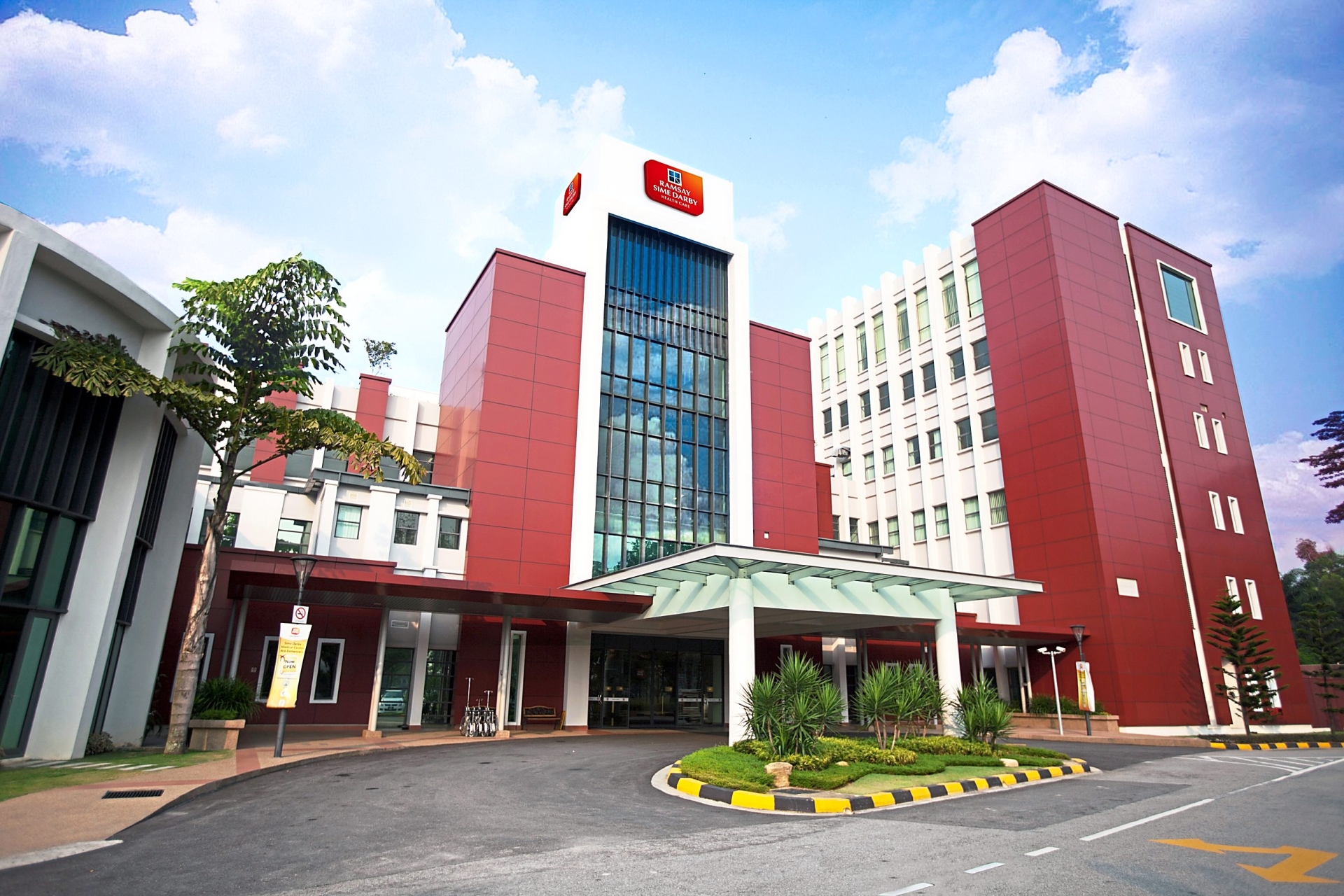 In just seven years, Ara Damansara Medical Centre (ADMC) has grown rapidly, offering a full range of medical services and specialities that include neurosciences, orthopaedics, cardiovascular care, internal medicine, bariatric surgery and gynaecology.
The reason for the hospital's successful growth is its decision to focus on patient experience. It is this mentality that governs the managerial decisions of the hospital, including its firm steps to improve its services and boost existing expertise.
ADMC chief executive officer Yap Sim Bee believes in the strong familial relationship between hospital staff members, no matter each one's age or expertise level, and what it means to the patients who pass through its doors.
"Teamwork between our staff and doctors is excellent, and collaborations between different departments happen with regularity. Therefore, it is easy to come up with new ideas to improve the hospital, " she says.
Best foot forward
As a multidisciplinary and tertiary care hospital, ADMC is able to provide seamless medical services to the residents of Ara Damansara and surrounding communities, from consultations through surgery and rehabilitation.
A patient does not need to hop from one specialist centre or hospital to the next as specialists are congregated in one building, saving patients travelling time and costs while contributing to overall convenience.
Take, for example, a patient with diabetes who has also developed diabetic retinopathy. At ADMC, the patient can arrange for consecutive appointments with an ophthalmologist after consulting an endocrinologist and nephrologist.
Services such as this are just some of the developments that have taken place throughout the years. There is no greater symbol of ADMC's growth than its Eye Centre. From its beginning as a basic eye clinic three years ago, it now offers surgeries with advanced medical equipment.
"We started off with the femtosecond laser machine, which assists in cataract surgery without the need for blades. Then, we expanded to getting Lasik equipment as there was no such service in Ara Damansara at the time. I am glad to say we have really furnished and improved the Eye Centre, " shares Yap.
The hospital currently has three eye specialists who sub-specialise in the fields of oculoplastic, lacrimal and orbital surgery, corneal surgery and paediatric ophthalmology and strabismus.
Besides the Eye Centre, ADMC has invested much effort into establishing a comprehensive rehabilitative department that provides physiotherapy, occupational therapy, hydrotherapy, speech therapy and audiology, and more. There is also a geriatric rehabilitation programme in place to support the elderly in staying active and healthy.
Among the prominent features of the rehabilitation centre are robotic devices that help stroke patients strengthen parts of their bodies.
Speaking on the effectiveness of the equipment, Yap shares: "We have been highly successful in helping severely affected stroke patients be able to sit up and walk after only a few months of rehabilitation. There is no such thing as being brain dead after a stroke anymore as medical technology is a lot more advanced."
Another addition to the rehabilitation centre is the anti-gravity treadmill, where patients with knee and leg injuries train with the force of air instead of the more traditional hydrotherapy, which employs the benefits of water buoyancy.
ADMC has further plans for the rehabilitation centre. The hospital is looking into rehabilitative wards for patients who cannot yet go home because of medical reasons.
Royal treatment
Yap stresses that besides patient experience, safety is also of high priority. Programmes such as Patient Safety Week are held to educate staff, patients and their family members on methods of ensuring proper care for the patients. This year's focus is on learning to speak up when something is amiss or if there is a need for clarification.
In addition, ADMC has a robust reporting system for staff member to voice concerns regarding patient experience and safety. To build and encourage this culture of reporting, the hospital emphasises a no-blame environment. With this reporting system in place, the hospital can quickly identify potential risks and work to rectify them immediately.
When it comes to patient communication, ADMC prides itself in meeting patients face to face to obtain feedback and better gauge areas that may need further improvement. "This results in better outcomes, so it is a win-win situation," says Yap.
The cumulative effort certainly brings about rewards. All the hard work by ADMC has led to it being accredited by the Malaysian Society for Quality in Health, a testament to ADMC's pledge to better serve the community. This year, ADMC aims to go one step further and earn accreditation from the Joint Commission International to position itself against healthcare institutions around the world.
Yap says the accreditation is crucial as it showcases ADMC's standard in treating and servicing patients. "We want to be surveyed so we can know what to improve, because we want to bring the hospital to another level. Patients will also feel more comfortable when they know ADMC follows established standards of care and treatment."
Towards greater heights
ADMC's drive for improvement never stops. Speaking of its new development of the haemodialysis unit, Yap says: "We found that there was a need for this unit as many Malaysians are diabetic and suffer from end-stage renal failure. Therefore, we believed that a new dialysis unit would ease the burden of dialysis centres nationwide as they are always packed."
With this addition and the appointment of an in-house nephrologist, ADMC has stepped up its game in terms of diabetic treatment. Yap hopes to open the haemodialysis unit by the end of the year upon gaining approval from the Health Ministry and other healthcare regulatory bodies.
Besides hospital improvements, ADMC takes community engagement and education very seriously, with staff members going out to conduct health talks and provide medical screenings.
As a hospital, Yap expresses that it is ADMC's responsibility to educate the public on prevention and healthy living in addition to the medical services it provides. Yap says such programmes will be a continuous feature at ADMC.
Yap has high hopes for what ADMC can achieve in the future. The medical tourism industry is set to grow over the next few years and ADMC is certainly on track to be at the forefront, with its status as an Elite Partner of the Malaysia Healthcare Travel Council.
On top of being recognised as a trusted healthcare provider by medical tourists, ADMC is also conveniently located near the Sultan Abdul Aziz Shah Airport, equating to easy accessibility between the home countries of medical tourists, treatment and luxury destinations for recuperation.
"I believe ADMC will go far. Its future is bright because it is built to make use of opportunities to venture into other areas of healthcare," says Yap.
Source: The Star