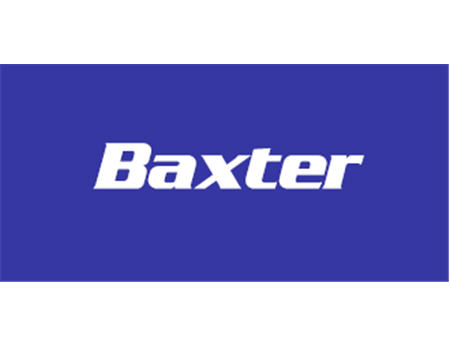 Intermountain Healthcare and Baxter Healthcare Corporation today announced the successful integration of the SIGMA Spectrum Infusion System into Intermountain's electronic medical record (EMR) system across its organization. This integration allows for bi-directional, continuous wireless connectivity between the SIGMA Spectrum large volume infusion pump and Intermountain's EMR system, helping to enhance patient safety and hospital staff efficiency at its 23 hospitals throughout Utah and southeastern Idaho.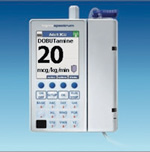 "This successful integration allows our healthcare providers to see order information the doctor or pharmacist requested directly on the infusion pump's display screen during programming. It helps ensure patients are receiving the correct infusion and adds another safety measure that is important to us," said Marc Probst, chief information officer of Intermountain Healthcare. "In addition, the ability to send data from our EMR system directly to bedside medical devices such as infusion pumps is a critical objective for Intermountain as we continue to track, measure and improve clinical outcomes."
Connectivity between an infusion pump and EMR system supports the five rights of medication administration, helping ensure that the right patient gets the right medication in the right dose at the right time through the right administration route. At Intermountain, these enhanced communication capabilities allow doctor and pharmacist infusion orders to be sent directly to the SIGMA Spectrum pump. The orders are then displayed on an LED screen so that staff can easily check and verify the accuracy of the infusion they are programming real-time.
Once an infusion begins, the SIGMA Spectrum Infusion System automatically sends infusion data to Intermountain's EMR system at regular intervals to support clinical documentation requirements. The infusion data sent from the pump to the EMR system is also routed through Intermountain's rules engine for immediate analysis. This analysis addresses issues including alerts and alarms that can be routed directly to clinicians' workstations, providing an additional level of patient safety. Monitoring of infusion data also helps Intermountain track and improve long-term clinical outcomes for patients.
In addition to helping enhance patient safety, the SIGMA Spectrum Infusion System's automatic documentation capabilities increase efficiency by eliminating the need for healthcare professionals to manually chart infusion data following the beginning of therapy. In a survey of 2,439 nurses done by staffing company Jackson Healthcare, a majority (73-75 percent) responded that they spent 25 percent of their shift on indirect patient care activities such as documentation1. Through the SIGMA Spectrum integration at Intermountain, however, infusion data such as the amount of drug infused is automatically sent from the pump to the EMR system every three minutes, reducing staff administrative time spent manually recording such data and allowing for more direct patient care.
"Baxter is proud to partner with Intermountain Healthcare to support patient safety and clinical efficiency through the integration of the SIGMA Spectrum Infusion System with Intermountain's EMR system," said David Bonderud, president of Baxter's Medication Delivery business in the United States. "Whether through safety systems on the infusion pump itself, or safer clinical workflows gained by integration into a hospital's EMR system, Baxter will continue to work to provide safety at the bedside for IV medications."
The SIGMA Spectrum Infusion System is manufactured by SIGMA International. In 2009, Baxter signed an exclusive three-year agreement with SIGMA to market and distribute the pump in the U.S. and international markets.
About the SIGMA Spectrum Infusion System
Baxter is the exclusive distributor of the SIGMA Spectrum Infusion System, a second generation smart pump manufactured by SIGMA International, of which Baxter is a minority owner. Weighing approximately 2.5 pounds and measuring 1/10 the size of many other large volume pumps, the pump features technology intended to help reduce infusion-related adverse drug events through the use of drug libraries that eliminate the need for clinicians to manually enter commonly used drugs and dosage rates. It has a wireless connectivity option and uses standard, low-cost intravenous administration sets. The SIGMA Spectrum Infusion System is used in four of U.S. News & World Report's 2010-2011 top six ranked hospitals.
About Intermountain Healthcare
Intermountain Healthcare is a Utah-based system of 23 nonprofit hospitals, more than 150 clinics, a Medical Group with some 900 employed physicians, a health plans division called SelectHealth, and other health services. Intermountain is widely recognized as a leader in clinical quality improvement and in efficient healthcare delivery. Intermountain has been ranked as one of the nation's top five integrated health systems for the past 11 years. For more information, visit www.intermountainhealthcare.org .
About Baxter
Baxter International Inc. (NYSE: BAX), through its subsidiaries, develops, manufactures and markets products that save and sustain the lives of people with hemophilia, immune disorders, infectious diseases, kidney disease, trauma, and other chronic and acute medical conditions. As a global, diversified healthcare company, Baxter applies a unique combination of expertise in medical devices, pharmaceuticals and biotechnology to create products that advance patient care worldwide.